Do you forget to followup? Do you have no shows to meetings or coaching calls?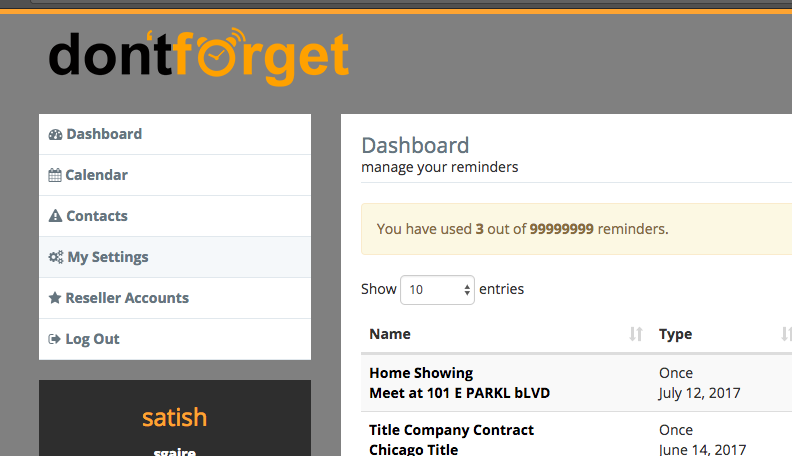 Have you ever had someone say followup with me in a month and you forget to do so?
If you are not following up on your potential customers,  you are basically losing money.
Have you ever sat at a coffee shop waiting for someone that forgot about a meeting they booked with you or have a client miss an appointment or coaching call?
If your clients are forgetting their appointments with you you are also losing money!
Introducing
Automated Reminder Platform
Don'tForget has ALL the options you need to make sure that your entire process of follow up is automated & effective. It will remind your leads with email , sms and even a phone call if you want!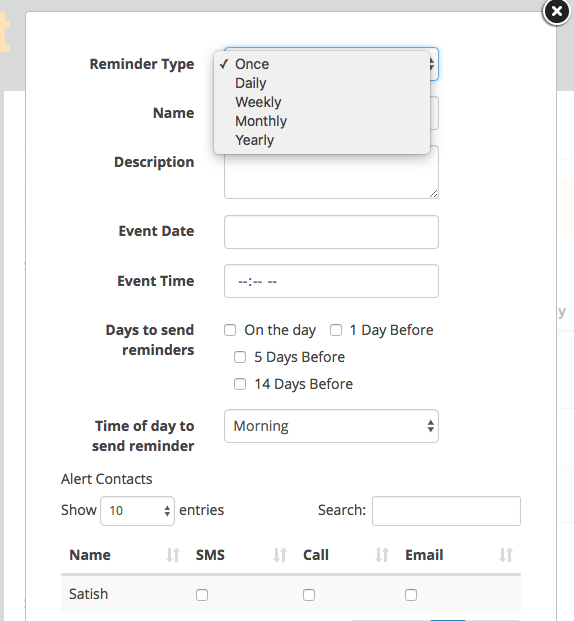 Don'tForget Works World Wide on Any Computer or Mobile Device.
You cannot live without this followup system! I guarantee you will be 99% more efficient with your followup if you use this software and that will lead to more sales!!!
This system sells for $69 but WIB and BBI members can get their hands on this for just $49 and if you order by August 21 it includes a free training session! (the software will be delivered and training session will be set after the sale ends on August 21). 
The only extra charges is for text and phone reminders if you choose to use them. Twilio, the service that manages the text reminders charges $0.0075 US per SMS/Voice. Which is VERY cheap!   So let's say for 500 Reminders, you would pay  $3.75.    Rarely do people use  500 reminders in a month!
Get Your Software Now!!